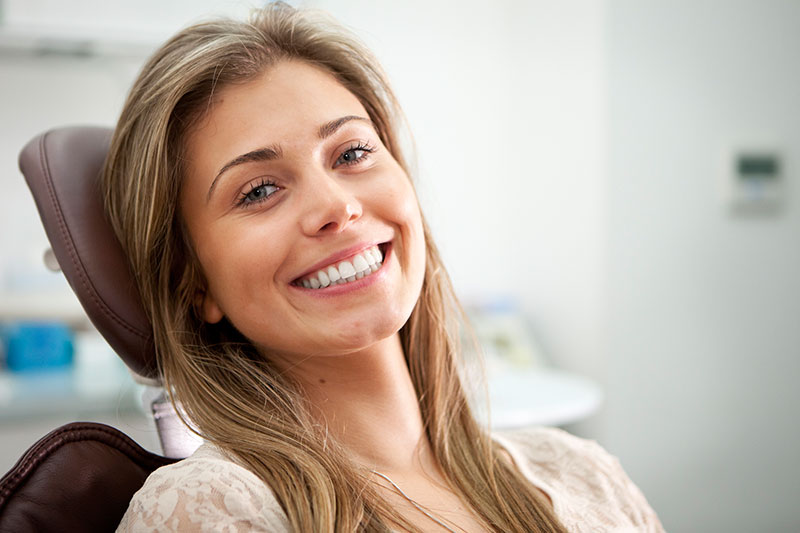 Crowns are prosthetic devices that are placed on severely damaged teeth to restore their normal size, shape, strength, and function by completely encapsulating the portion of the tooth above the gum line with a cap.
Who needs dental crowns?
Porcelain or ceramic crowns are the most common option in Mid-Wilshire Los Angeles because they can be matched to the color of your natural teeth, though there are other materials that can be used, including gold and metal alloys and acrylic and ceramic. These combinations are generally stronger than porcelain, and are mostly recommended for back teeth.
Martin Allaire, DDS may recommend a dental crown in a number of situations, including:
To protect a weak tooth (such as one suffering from decay) and prevent it from breaking or to hold together parts of a cracked tooth
To restore a tooth that is already broken or severely worn down
To hold a dental bridge in place
To cover a dental implant
To cover severely discolored or misshapen teeth
Dental Crowns - Mid-Wilshire Los Angeles
The process of placing a crown starts with "preparation" of the damaged tooth. Dr. Allaire will remove any decay on your tooth and shape the tooth so that it leaves enough room for the tooth cap to fit properly without altering the normal size and shape of the tooth after repair.
Dr. Allaire will then take an impression of your teeth using a putty-like substance and use it to create a model for creating the custom crown. When the design is complete, we will choose a dental ceramic material in the shade that closely matches your natural teeth to fabricate the crown in a dental lab. The custom crown is then bonded to your tooth for permanent restoration on your next visit.
You may also choose same-day crowns for faster tooth repair. With proper care of your crown, your restoration should last up to 15 years.
Book an appointment today
Dr. Allaire offers dental crowns and other tooth restoration services to help you achieve your dental health and smile goals. Please contact our office in Mid-Wilshire Los Angeles to learn more about tooth-colored crowns and/or schedule an appointment to discuss dental restorative options that can work for you.